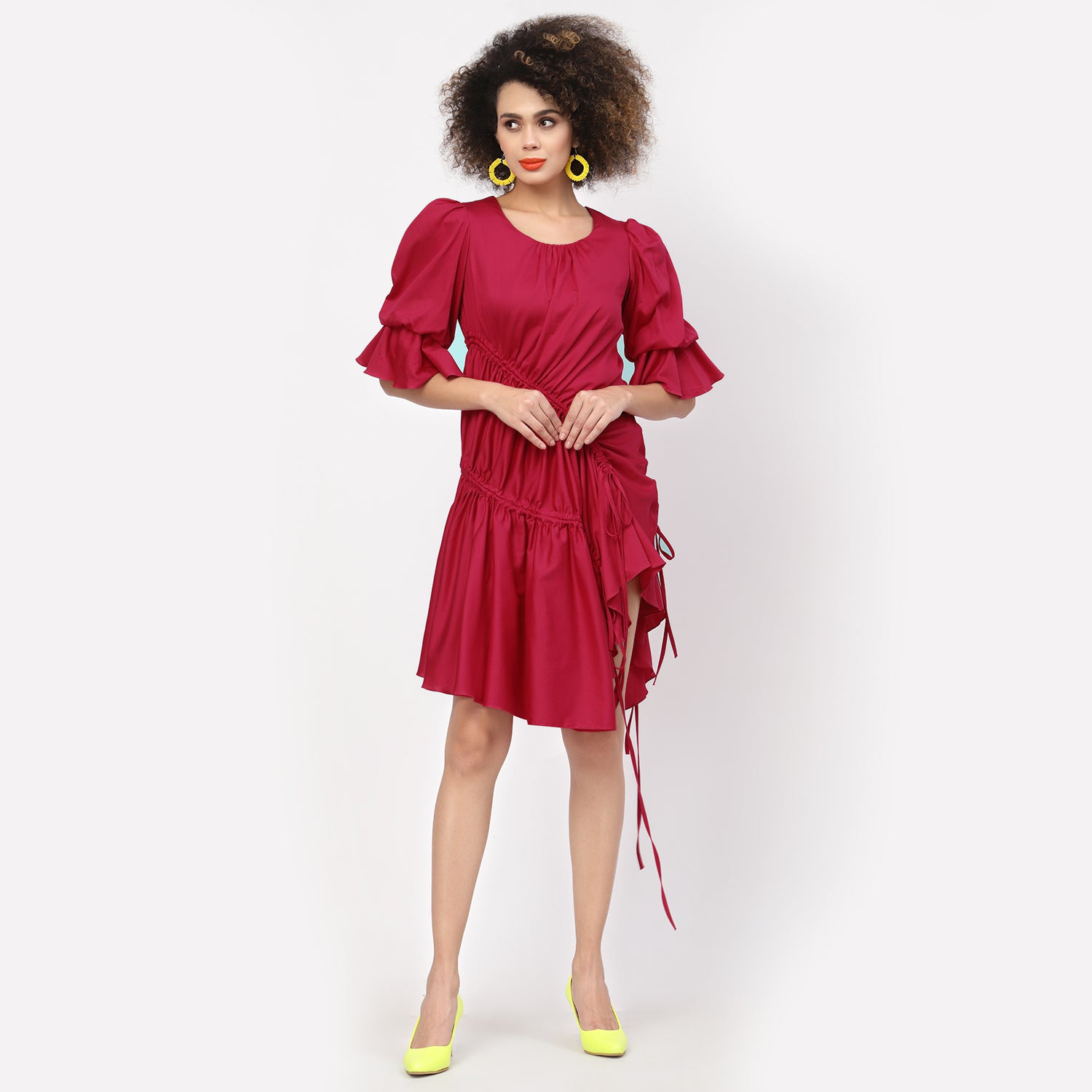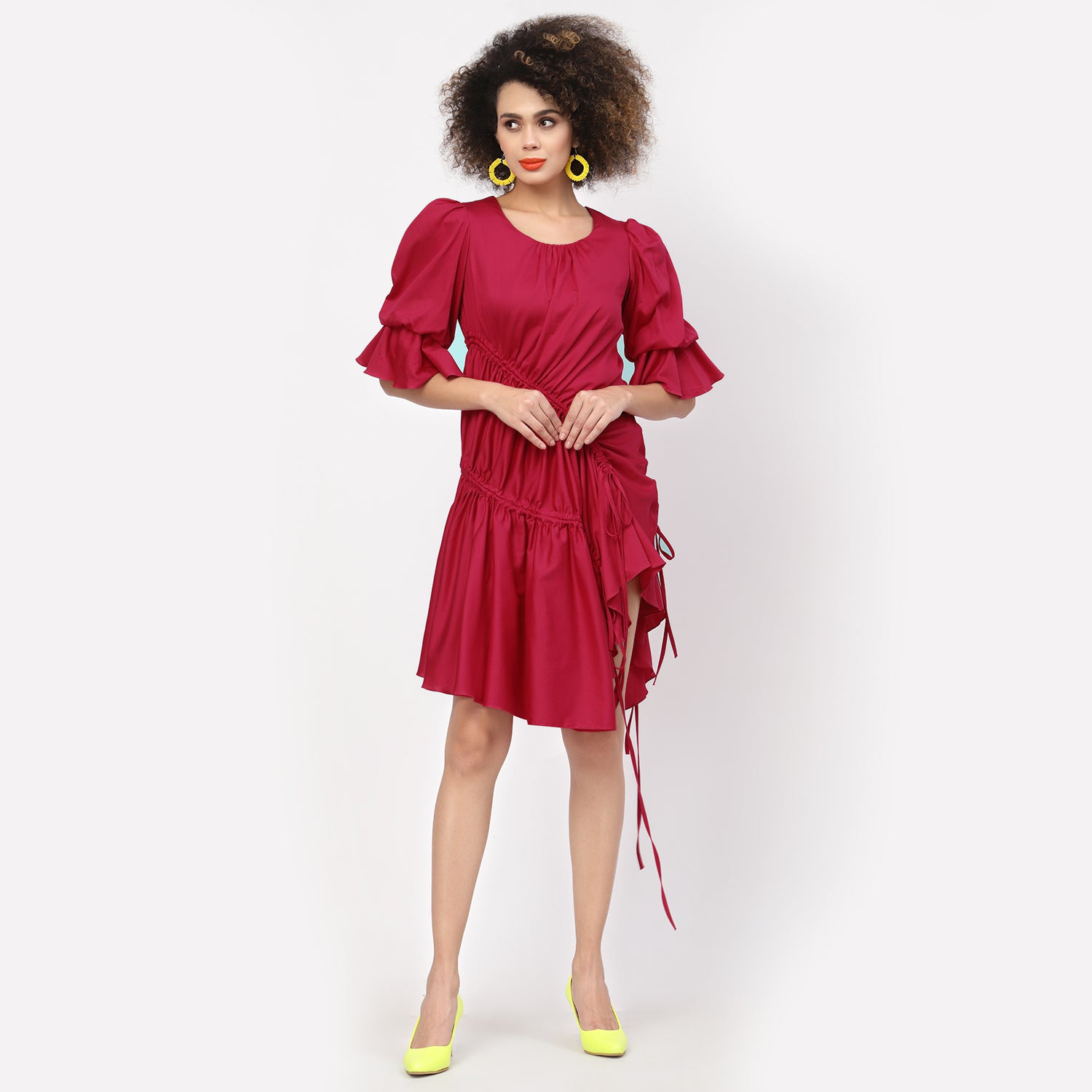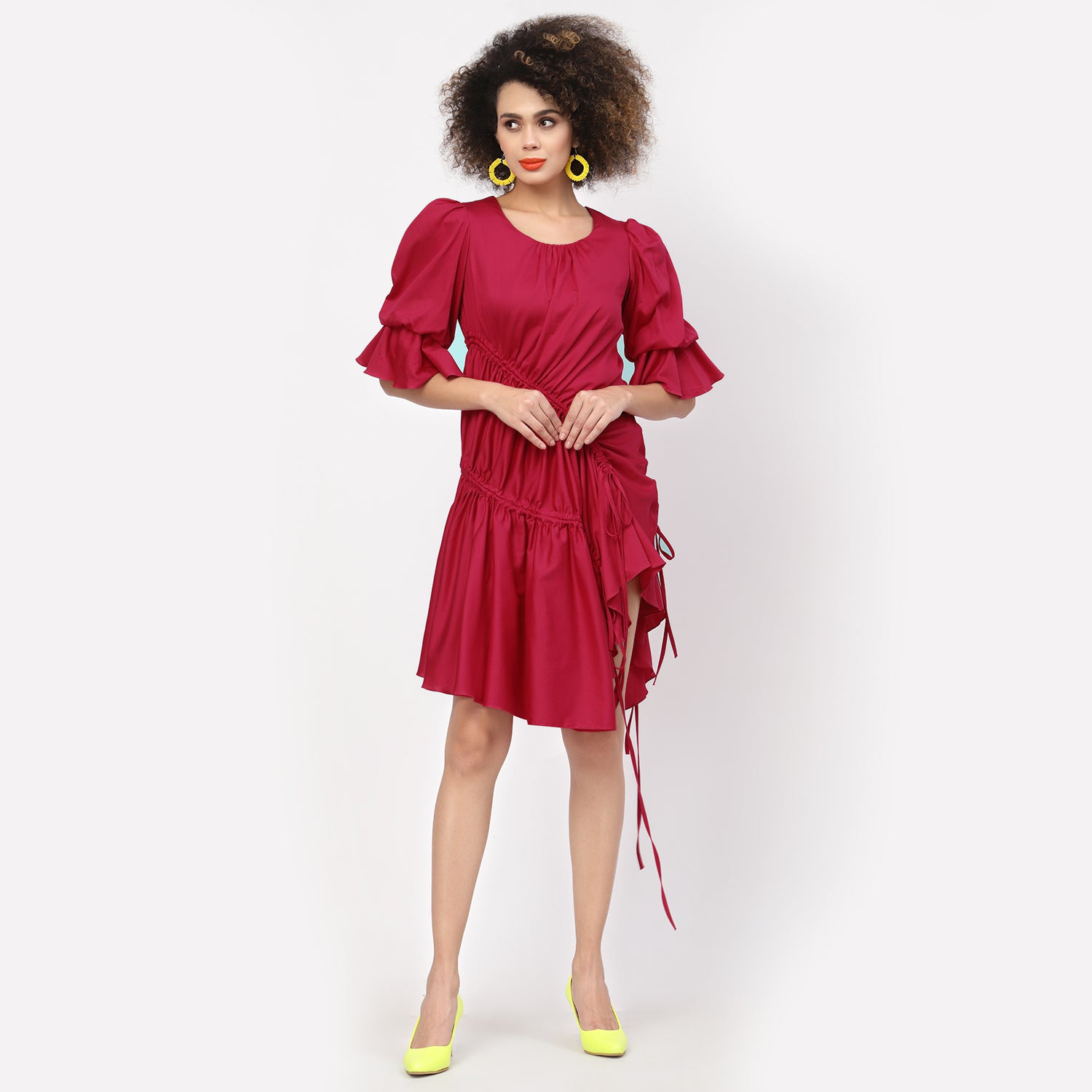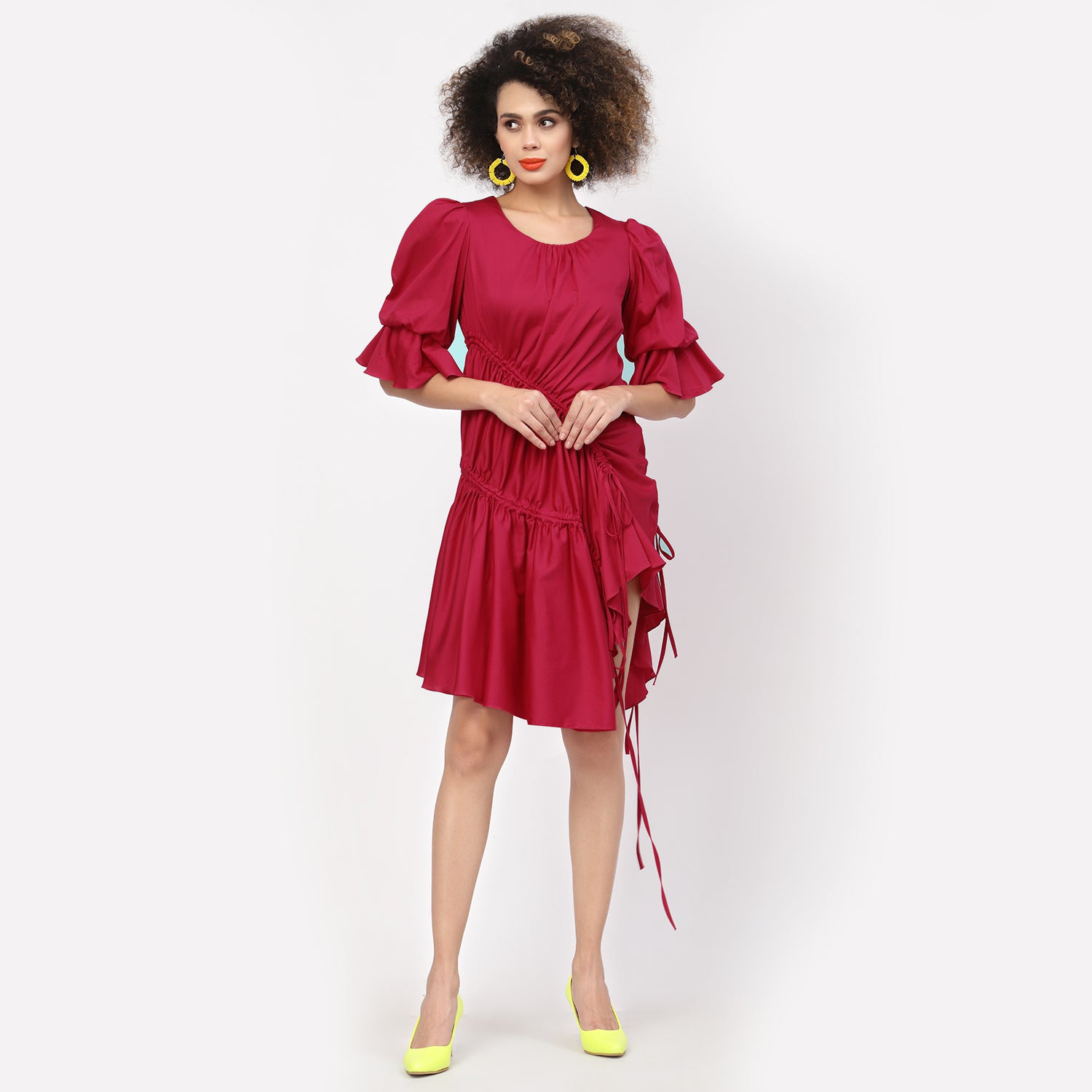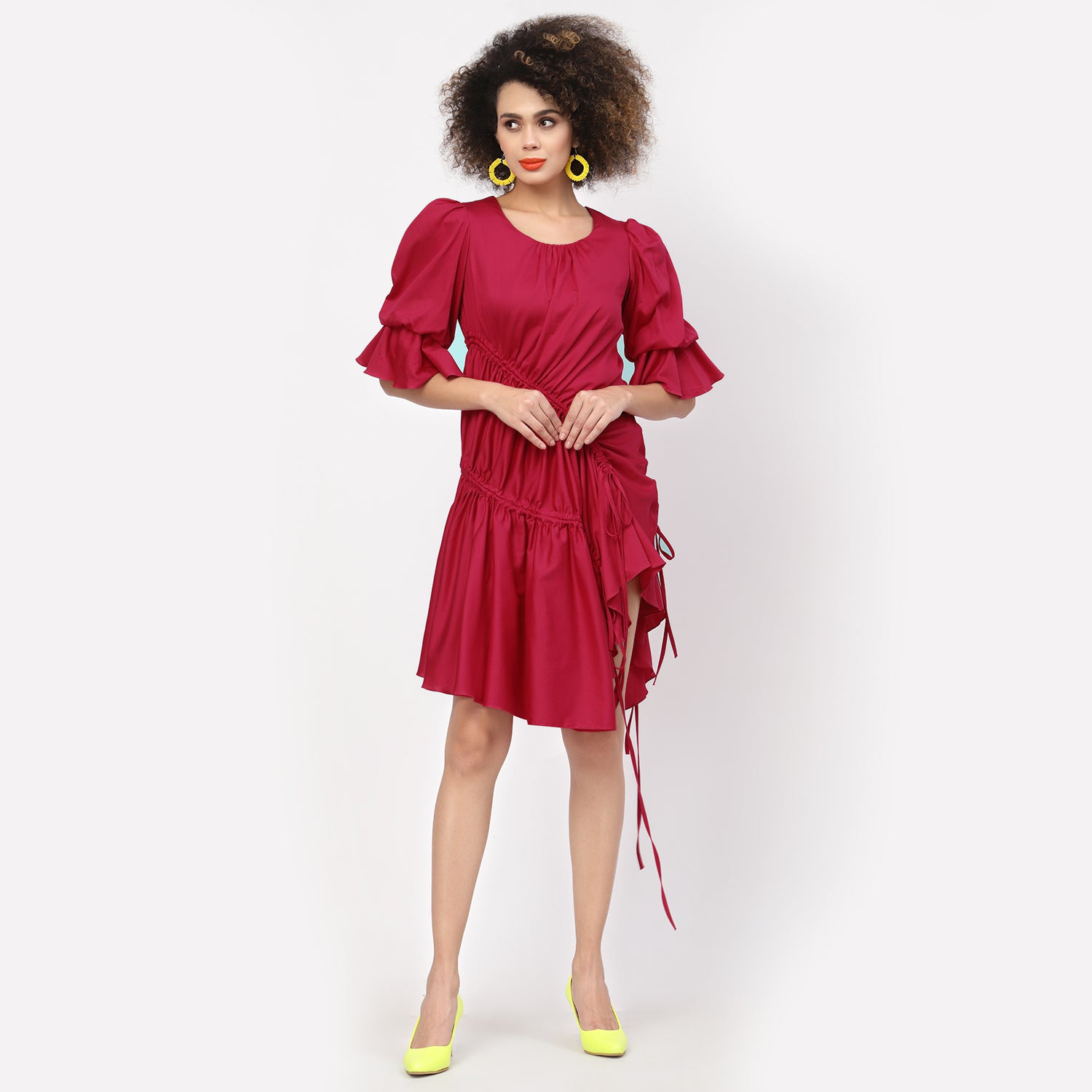 Pink Cotton Asymmetrical Dress With Gather & Strings
A chic update for your wardrobe, this knee length dress features a round neckline and is enhanced by gather detail and tie-knot at the side.
Style Tip:- Wear this dress with shimmery pumps for an impressive party look. Add chandelier earrings to complete your look.
Pink Cotton Asymmetrical Dress With Gather & Strings
Material – Glaze Cotton
Neck Type – Round neck
Sleeves –Puff sleeves
Pocket –N/A
Pattern – Solid
Fit – A-Line
Closure –Buttons
Brooches – N/A
Wash Care Label – Machine wash
Occasion – Party
Category – Top wear
Sub Category – Dress
SIZE                  S              M            L             XL
CHEST            37.5       39.5        41.5          43.5
WAIST            44            46          48             50
LENGHT          36            36          37             37